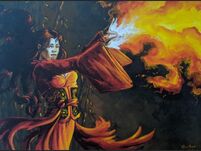 Hanabi was a mix of herbs and chemicals [1] used by the Agasha that created colored fireworks. They were used as spectacle for amusement in the winter court since 1118. [2]
Approved by the Emperor
Edit
It was one of the Dragon arts of explosives. [3] The alchemical creation was made from native Rokugani herbs, so Hanabi had nothing to do with the forbidden Gaijin Pepper, as the Emperor eventually agreed. [4]
External Links
Edit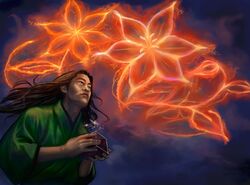 References