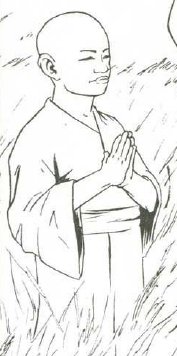 Goro was a young heimin of Three Hills Village. A wandering monk of the Brotherhood of Shinsei by the name Benzo arrived to the village to tend the local shrine while the resident priest was ill. Goro was interested in the ways of Shinsei and Benzo saw him as a promising student. The monk took Goro under his care and taught him how to seek the enlightenment. [1]
References
Ad blocker interference detected!
Wikia is a free-to-use site that makes money from advertising. We have a modified experience for viewers using ad blockers

Wikia is not accessible if you've made further modifications. Remove the custom ad blocker rule(s) and the page will load as expected.