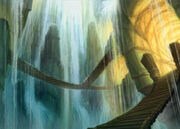 Gold Mines were most commonly found in Dragon lands, and their gold works were considered among the finest in the Empire. [1] The Dragon were quite foruitous to have such wealth in their mountains, because it allowed them to obtain things they would normally not find in their hostile mountain homes. [2] The gold mines that constituted the bulk of the Dragon's wealth were based in the Kitsuki Provinces. [3]
The gold mines located in tainted areas were called Corrupted Gold Mines. [4]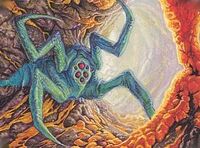 References
Ad blocker interference detected!
Wikia is a free-to-use site that makes money from advertising. We have a modified experience for viewers using ad blockers

Wikia is not accessible if you've made further modifications. Remove the custom ad blocker rule(s) and the page will load as expected.