Goju Yurishi was a tainted Goju Ninja of the Spider Clan. He was known as the Dragon Child. He had been born from the flesh of the Shadow Dragon itself. [1]
Yurishi was an enigma to all including himself, the child of the Shadow Dragon and an unknown mortal. He possessed tremendous control over other Goju while simultaneously retaining a strong sense of individuality. [2]
Goju Daimyo
Edit
The absence of the Shadow Dragon granted Yurishi more freedom, and he decided to forge a legacy of his own. [3] Yurishi took control of his family and pledged his loyalty and the services of his family to Daigotsu Kanpeki, who he saw as a kindred soul. [2] Since the Shadow Dragon had been imprisoned Yurishi found increasingly easier to see through his vassals eyes. He eventually posed as a Dragon samurai, Mirumoto Shigeri, to meet his followers, such as Goju Kumoru. [4]
Corrupting the Shrine to Yoritomo
Edit
This year the Spider Clan wished to send a message to the Empire, that no Kami was above Fu Leng. Leading Shadowlands creatures such as Skull Tide Gaki, Trolls, and Oni, his forces slaughtered the defenders of the Shrine to Yoritomo to a man. He took advantage that the Mantis were already suffering a Scorpion attack. The giant statue of Yoritomo was beheaded and the shrine desecrated spilling tainted blood. [5]
External Links
Edit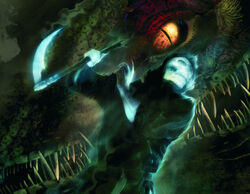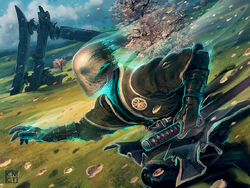 References
Ad blocker interference detected!
Wikia is a free-to-use site that makes money from advertising. We have a modified experience for viewers using ad blockers

Wikia is not accessible if you've made further modifications. Remove the custom ad blocker rule(s) and the page will load as expected.