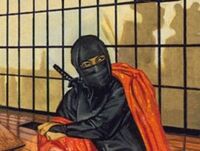 Sanado was a Ninja Infiltrator.
Assassin
Edit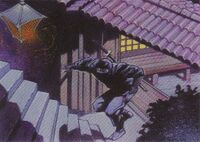 In the guise of Retsuko, Sanado assassinated the lord of Shiba Kyo. [1]
Kidnapping Doji Ninube
Edit
Sanado was the leader of the Goju Ninja who kidnapped Doji Ninube. They kept her in a cave to be corrupted by the Shadows. Kitsuki Kaagi and Isawa Ujina rescued her but the Lying Darkness already had a foothold on Ninube. [2]
See also
Edit
External Links
Edit
References
Ad blocker interference detected!
Wikia is a free-to-use site that makes money from advertising. We have a modified experience for viewers using ad blockers

Wikia is not accessible if you've made further modifications. Remove the custom ad blocker rule(s) and the page will load as expected.