Gifts of the Ancestors is a fiction written by Nancy Sauer and edited by Fred Wan. It was first released on the Alderac Forums on the 4th of November 2006. [2]
Annotated Story
Edit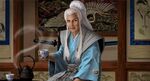 It opens upon Doji Seishiro and Doji Nagori who are just outside Kyuden Doji, having been ordered there by the Crane Clan Champion. When they arrive Doji Chieri escorts them directly to see Doji Domotai. Domotai informs them about the death of the Emperor and the Emerald Champion. They discuss who will be his successor. Domotai then mentions the sword on the rack behind her. It is the blade Kakita used to win the first Emerald Championship. Nagori suggests it be given to one of the finest students of the Kakita Academy, but Domotai disagrees. Seishiro suggests it be given to Nagori, and Domotai agrees.
In

lands, Ikoma Yasuko is looking at an urn. It contains the ashes of the first Lion Thunder Matsu. The Kitsu Daimyo Kitsu Katsuko is praying to the urn, as is the Lion Clan Champion Matsu Yoshino. The other Lion lords offer their prayers, as does Ikoma Otemi and finally Yasuko. Otemi informs Yasuko that Yoshino wished to see them within the hour.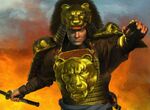 Later Yoshino and his assembled advisors are discussing the heir to the Emperor. At one point it is mentioned that Yoshino should take a

wife, to balance Domotai having a Lion husband. Yoshino is reluctant, but agrees. Yoshino decides to honor Matsu Benika's performance at the Battle of the Tomb by allowing her to wield Chukandomo. The matter of the heir is brought up again, and Yasuko mentions that a Mantis who was a part of the expedition to the Tomb of the Seven Thunders left the group with some information that could be important. The group also discuss the recent activities of the Khan.
Characters
Edit
Not Present, But Mentioned
Edit
Relevant Tournament Results
Edit