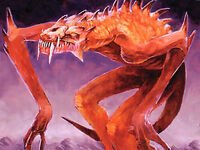 Gekido no Oni was a tough opponent, indulging in fits of destructive rage that would devastate everything standing in its way. Those fits would last for five to ten minutes during which it was nearly indestructible. Then as the rage would subside, it would become vulnerable again. Villages had been ravaged by the oni which was heard cackling madly with laughter all along, enjoying the destruction it left in its wake. [1]
See also
Edit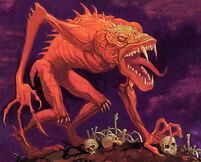 External Links
Edit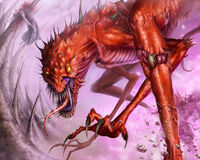 References
Ad blocker interference detected!
Wikia is a free-to-use site that makes money from advertising. We have a modified experience for viewers using ad blockers

Wikia is not accessible if you've made further modifications. Remove the custom ad blocker rule(s) and the page will load as expected.