Game Master's Pack; The Hare Clan was a adventure book for the Legend of the Five Rings roleplaying game.
Cover Artwork: KC Lancaster
Cover Layout: Cris Dornaus
Interior Artwork: Tom Biondolillo, Cris Dornaus, KC Lancaster, William O'Connor.
Maps and Cartography: KC Lancaster
Interior Layout: D.J. Trindle
Artwork Prepress: Cris Dornaus, Steve Hough
Line Editor: D.J. Trindle
Editing: D.J. Trindle, Rob Vaux
Table of Contents
Edit
The Kharma Rule (page 3)
Edit
For Your Eyes Only (page 5)
Edit
Clarifications and Errata (page 8)
Edit
Maho: Black Magic (page 10)
Edit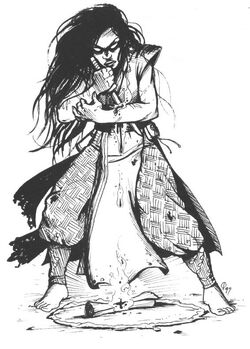 The Hare Clan (page 16)
Edit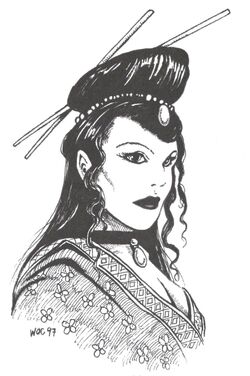 Part One: Getting There Is Half the Fun.
Part Two: Into the Shadow

Crab Country
Three Days in the Shadows

Part Three: Scorpion Siege

Overview
Day One: Bearer of Bad Tidings.
Day Two: Girding Loins
Day Three: Unwelcome Guests
Day Four: Under Cover of Night
Day Five: Wave Upon Wave
Day Six: The End of the Siege
Consequences and Rewards
The Hare Clan Quick Reference Sheets (page 42)
Edit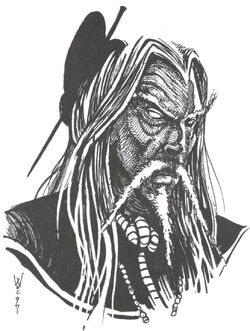 The Hare Clan Kolat Scroll Contest (page 44)
Edit
Hit Locations (page 45)
Edit
Random Hits
Melee Hits by Right Handed Attacker
Notes on the Locations
Death and Dismemberment
Ad blocker interference detected!
Wikia is a free-to-use site that makes money from advertising. We have a modified experience for viewers using ad blockers

Wikia is not accessible if you've made further modifications. Remove the custom ad blocker rule(s) and the page will load as expected.