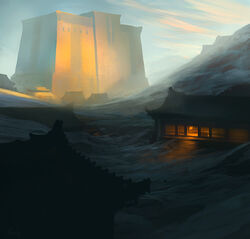 Foothills Keep was a Dragon holding where duelists excelling in Niten, the art of fighting with two blades, are stationed. [1] In the Gaien province it was built on a pass between two high, steep peaks, to block the way into the Togashi Province. The Keep was not supported by any nearby villages, and a wagon train of supplies came in once a week. [2]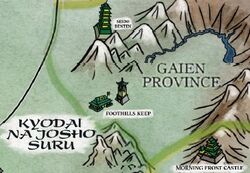 References
↑ The Atlas of Rokugan, p. 67
Ad blocker interference detected!
Wikia is a free-to-use site that makes money from advertising. We have a modified experience for viewers using ad blockers

Wikia is not accessible if you've made further modifications. Remove the custom ad blocker rule(s) and the page will load as expected.