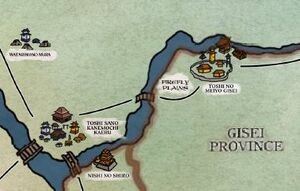 The Firefly Plains was beside the City of Honor's Sacrifice in Lion lands. [1] The Firefly Plains Trading Grounds were located within this open space. [2]
References
↑ Blood Hunt (Region 19 - Toronto, Ontario, Canada)
↑ The Atlas of Rokugan, p. 88
Ad blocker interference detected!
Wikia is a free-to-use site that makes money from advertising. We have a modified experience for viewers using ad blockers

Wikia is not accessible if you've made further modifications. Remove the custom ad blocker rule(s) and the page will load as expected.