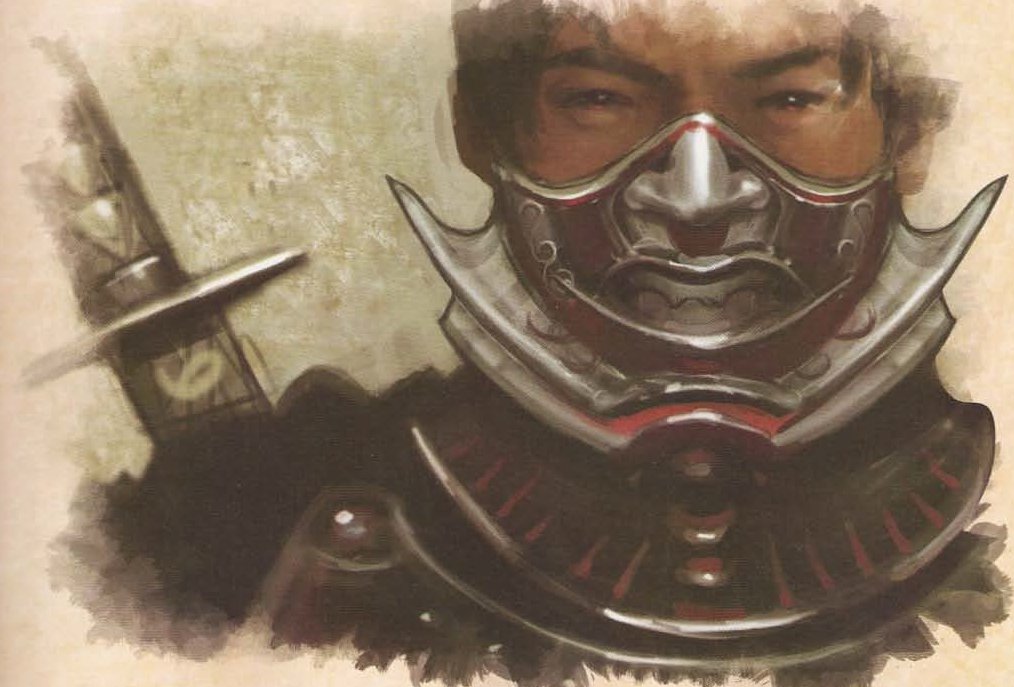 The Fire Maple Mempo was a simply-designed armored mask painted to intimidate its wearer's opponents. It covered the lower face and neck of its user. [1]
Appearance
Edit
Made from dull steel with parts of it painted in a scarlet hue, the impressive visage had its highest part on the bridge of the nose, curving down on either side and turning up again to reach the ears. It depicted a wide and flat nose, angry lips, and chiseled features. The base was especially wide. [2]
External Links
Edit
References
Ad blocker interference detected!
Wikia is a free-to-use site that makes money from advertising. We have a modified experience for viewers using ad blockers

Wikia is not accessible if you've made further modifications. Remove the custom ad blocker rule(s) and the page will load as expected.