Ad blocker interference detected!
Wikia is a free-to-use site that makes money from advertising. We have a modified experience for viewers using ad blockers

Wikia is not accessible if you've made further modifications. Remove the custom ad blocker rule(s) and the page will load as expected.
Fealty and Freedom is the tenth source book for Third Edition of the Legend of the Five Rings role playing game. The book features new and updated character creation and development mechanics for all existing Minor Clans, the Imperial Families, and Ronin characters, as well as a historical summary describing minor factions that have disappeared in the Empire, including the Hantei and Toturi Families, and Minor Clans that have been absorbed into Great Clans.
Writers: Shawn Carman, Dan Comrie, Douglas Sun, Rob Vaux, Rich Wulf, Brian Yoon
Editors: Rob Hobart, John Hall
Line Developer: Douglas Sun
Art Director: Todd C. Rowland
Graphic Designers: Nate Barnes, Rodney Saenz
Cover Artist: IFS
Interior Artists: Aaron Acevedo, Steve Argyle, Drew Baker, Adam Bray, Ed Cox, Jose Cua, Edwin David, Matt Dixon, John Donahue, David Esbri, Andy Hepworth, David Horne, Mark A.W. Jackson, Heather Kreiter, Lisanne Lake, Iordaniz Lazarides, April Lee, Chuck Lucas, Britt Martin, Malcolm Mc Clinton, Patrick McEvoy, Lee Moyer, William O'Connor, Glenn Osterberger, Mark Poole, Jason Reeves, Angga Satriohadi, Erich Schreiner, Chris Seaman, Ellym Sirac, Franz Vohwinkel, Michael Willimas, Jarreau Wimberly
Brand Manager: Todd C. Rowland
Production Manager: David Lepore
Chief Executive Officer: John Zinser
Playtesters: Team Somewhere (Jason Shafer, Nathan Shafer, Matt Strout, Liza Strout, Joe White), Team SoCal (Dave Smith, Patrick Chen, Aien Elmi, Jason Kang, Ki Chang Kim, Roger Liang, Arther Nguyen), Team Interweb (Dace, Erykah Fasset, Stephanie Dane, Daniel Walters, Laura Harvey, Mike Brodu), Team Canada-Bates (Brian Bates, Kit LaHaise, Heath Hunt, Mason Crawford, Bob Martin, Daniel Briscoe, Tom Lewis, Jeremiah Uselton, Greg Krywusha), Team JB (Darrin Clough, Brebouillet Mathieu, Robert Knight, Aaron Rubman, David Whitney, Stuart Biggs, Edward Reynolds), Team Brighton (Alexander Andersson, Charles Ethridge-Nunn, Steven Mileham, Ashley Jestico, Lee Reeves), Team Shabby (Lucas Twyman, Amanda Martyn, Lee Masheter, Lauren Murray, Chad Kirby, Andrew Flynn), Team Fleeman (Luke Fleeman, Joseph Schuster, Andrew Snow, Christopher Myers, Michael Neer, Paul Siebuhr, Ryan Flynn), Team Pinneped (Cory Mills, Catlin Mills, Lynn Ahlgren, Jeremy Bullens, Charles Fox, Eric King, Molly Poole, Albert Koenig, Darren Walters)
Table of Contents
Edit
Introduction (Page 5)
Edit
Chapter One: The Badger Clan (Page 11)
Edit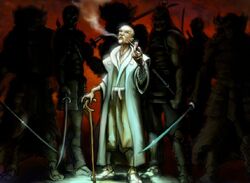 Fiction with Ichiro Domogu, Bayushi, and Hantei.
History of the Badger
Customs of the Badger
Lands of the Badger Clan
Heroes of the Badger
Playing a Badger
New Mechanics
Chapter Two: The Bat Clan (Page 23)
Edit
History of the Bat Clan
Customs of the Bat
Lands of the Bat
Heroes of the Bat
Playing a Bat
New Mechanics
Chapter Three: The Dragonfly Clan (Page 33)
Edit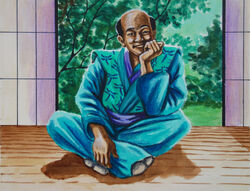 History of the Dragonfly Clan
Customs of the Dragonfly
Lands of the Dragonfly
Heroes of the Dragonfly
Playing a Dragonfly
New Mechanics
Chapter Four: The Hare Clan (Page 43)
Edit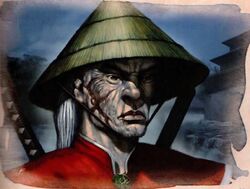 History of the Hare
Customs of the Hare
Lands of the Hare
Heroes of the Hare
Playing a Hare
New Mechanics
Chapter Five: The Monkey Clan (Page 53)
Edit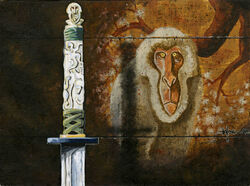 History of the Monkey
Customs of the Monkey
Lands of the Monkey
Heroes of the Monkey
Playing a Monkey
New Mechanics
Chapter Six: The Oriole Clan (Page 65)
Edit
History of the Oriole
Customs of the Oriole
Lands of the Oriole
Heroes of the Oriole
Playing an Oriole
New Mechanics
Chapter Seven: The Ox Clan (Page 75)
Edit
History of the Ox
Customs of the Ox
Lands of the Ox
Heroes of the Ox
Playing an Ox
New Mechanics
Chapter Eight: The Sparrow Clan (Page 85)
Edit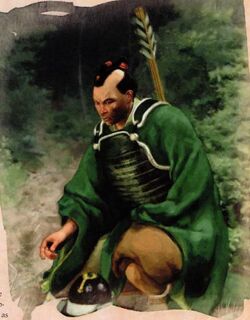 History of the Sparrow
Customs of the Sparrow
Lands of the Sparrow
Heroes of the Sparrow
Playing a Sparrow
New Mechanics
Chapter Nine: The Tortoise Clan (Page 95)
Edit
History of the Tortoise
Customs of the Tortoise
Lands of the Tortoise
Heroes of the Tortoise
Playing a Tortoise
New Mechanics
Chapter Ten: The Imperial Families (Page 103)
Edit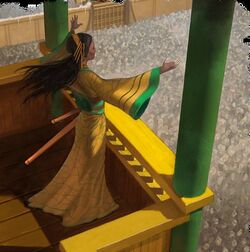 History of the Imperial Families
Customs of the Imperial Families

Customs of the Hantei
Customs of the Toturi
Customs of the Seppun
Customs of the Otomo
Customs of the Miya

Lands of the Imperial Families

Lands of the Hantei
Lands of the Toturi
Lands of the Seppun
Lands of the Otomo
Lands of the Miya

Heroes of the Imperial Families
Playing an Imperial Family Member
New Mechanics
Chapter Eleven: Ronin (Page 137)
Edit
The Ronin in History
Ronin Groups
Ronin Heroes
Playing a Ronin
New Mechanics
Nanashi Mura: The City of Ronin

Map of Nanashi Mura in 1170