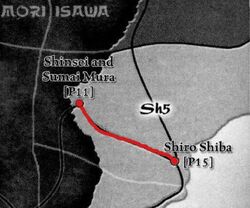 Esade's Walk was the road that connected Shinsei and Sumai Mura (P15) to Shiro Shiba (P15). At the Dawn of the Empire, Master of Earth Shiba Esade oversaw the construction taking place at Holy Home Village. Pilgrims came to the holy town bearing rocks from all over Rokugan for Esade to incorporate into the village. [1]
References
↑ Secrets of the Phoenix, p. 65
Ad blocker interference detected!
Wikia is a free-to-use site that makes money from advertising. We have a modified experience for viewers using ad blockers

Wikia is not accessible if you've made further modifications. Remove the custom ad blocker rule(s) and the page will load as expected.