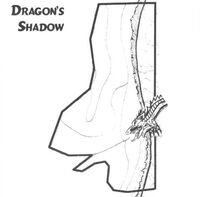 Dragon's Shadow was a neighborhood of the Leatherworker Quarter at Ryoko Owari Toshi. The neighborhood stretched about a mile upstream and a half a mile downstream from the Bridge of the Dragon, which connected it to the Noble Quarter. The residents were involved in leather trade and the wealthy saddlemakers. [1]
Notable Locations
Edit
The Great House: it was the house of the Leatherworkers community and where he met with other community leaders to discuss matters.
The Well: it was the meeting place for the leatherworkers when they had a little leisure time.
References
↑ City of Lies: Location Guide, p. 19
Ad blocker interference detected!
Wikia is a free-to-use site that makes money from advertising. We have a modified experience for viewers using ad blockers

Wikia is not accessible if you've made further modifications. Remove the custom ad blocker rule(s) and the page will load as expected.