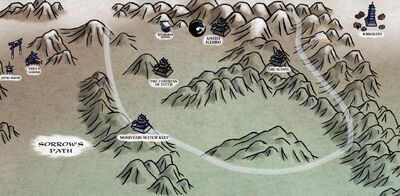 The Domogu province was the ancestral lands of the Badger Clan. [1] It was named because of the Clan founder, Ichiro Domogu. [2] The province was among the most rugged in all of the Emerald Empire. The east was mountanious, the west was only slightly more traversable, the crags gradually gave way to the foothills of the south. It was cool, and rained frequently but not heavy. [3]
References
Ad blocker interference detected!
Wikia is a free-to-use site that makes money from advertising. We have a modified experience for viewers using ad blockers

Wikia is not accessible if you've made further modifications. Remove the custom ad blocker rule(s) and the page will load as expected.