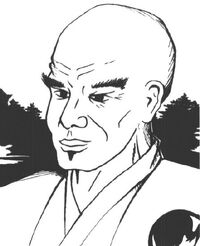 Doji Sukemara embodied the tenets of the Crane Clan, or he seemed it. Everyone liked him and had many qualities, but he lived at Ryoko Owari and knew how to be involved in dirty matters if no one was seeing him. [1] He was a great fancier of ikebana. [2] He was the patron of Builder, a reliable builder. [3]
References
↑ City of Lies: GM's Guide, p. 39
↑ City of Lies: Player's Guide, p. 66
↑ City of Lies: Player's Guide, p. 75
Ad blocker interference detected!
Wikia is a free-to-use site that makes money from advertising. We have a modified experience for viewers using ad blockers

Wikia is not accessible if you've made further modifications. Remove the custom ad blocker rule(s) and the page will load as expected.