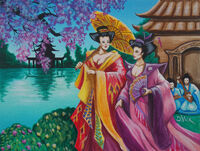 The Doji Plains were broad, lush plains heavily dotted with farms laid just to the west of Aketsu, a Kakita trading post. Heimin grew mostly rice, but also produced barley, millet, various vegetables, and mulberry trees used for feeding silkworms. [1] Those open areas attracted rodents, foxes, deer, wild horses, cougars, lynx, and wolves. [2]
The heimin of these plains developed complex farming techniques, secretly the Crane's greatest resource which was never tought to outsiders. [1]
External Links
Edit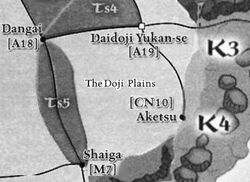 References
Ad blocker interference detected!
Wikia is a free-to-use site that makes money from advertising. We have a modified experience for viewers using ad blockers

Wikia is not accessible if you've made further modifications. Remove the custom ad blocker rule(s) and the page will load as expected.