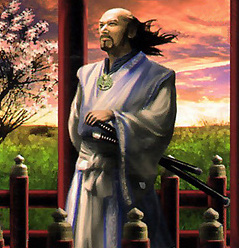 Doji Hitomaro was a bushi and a magistrate of the Crane Clan. Hitomaro informed the Crane Clan Champion something she did not know about Kosaten Shiro. [1] Most probably was that gaijin pepper stockpiled was the cause of the destruction of the castle, and that breaking of an Imperial edict was made by the Harrier.
External Links
Edit
References
Ad blocker interference detected!
Wikia is a free-to-use site that makes money from advertising. We have a modified experience for viewers using ad blockers

Wikia is not accessible if you've made further modifications. Remove the custom ad blocker rule(s) and the page will load as expected.