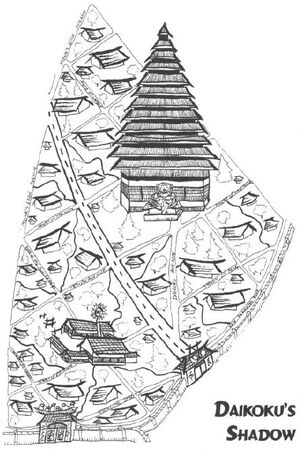 Daikoku's Shadow was one of the neighborhoods of the Temple Quarter at Ryoko Owari Toshi. It stretched between the Pious Gate and the Temple of Daikoku, and then between the city wall and Monk's Edge Avenue. The area held the great temples of the city, and was one of the few areas free of kajinin gangs, being the temples protected by the monks of Daikoku itself. [1]
In this neighborhood there were no firemen, the kajinin, a rare oddity in the city. Instead, the temples were protected by the monks of Daikoku. [1]
Notable Locations
Edit
References
Ad blocker interference detected!
Wikia is a free-to-use site that makes money from advertising. We have a modified experience for viewers using ad blockers

Wikia is not accessible if you've made further modifications. Remove the custom ad blocker rule(s) and the page will load as expected.