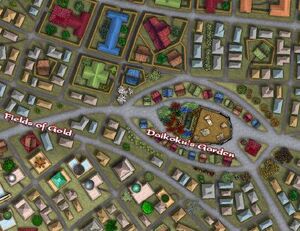 Daikoku's Garden was located in the eastern Fields of Gold neighborhood of Ryoko Owari Toshi. [1] It was built and paid for by area merchants to show their gratitude to Daikoku, the Fortune who has blessed the city with such prosperity. [2] It was two different gardens with different styles. The Garden of Contemplation was a zen garden tended by the Monks of Daikoku, while the Poppy Garden had gone slightly wild with a mix of blooms and weeds, but it was thick of visitors. [3]
References
↑ The Atlas of Rokugan, p. 274
↑ City of Lies: Player's Guide, p. 39
↑ City of Lies: Location Guide, p. 32
Ad blocker interference detected!
Wikia is a free-to-use site that makes money from advertising. We have a modified experience for viewers using ad blockers

Wikia is not accessible if you've made further modifications. Remove the custom ad blocker rule(s) and the page will load as expected.