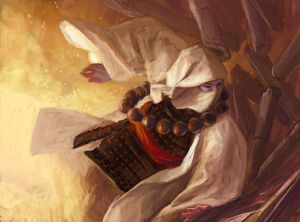 Daigotsu Susaiken was a tainted bushi of the Spider Clan who was sent as Conqueror of the Colonies. He was also appointed as sensei.
Sparrow Infiltration
Edit
Susaiken moved to the Suzume Hills and met Daigotsu Ryudo, one of the Spider agents infiltrating the Sparrow Clan under the assumed name "Suzume Tatsu". He had lived the life of a humble Sparrow samurai for decades, cut off from his true clan. Susaiken visited Tatsu in 1199, resuming the communications. [1]
External Links
Edit
References