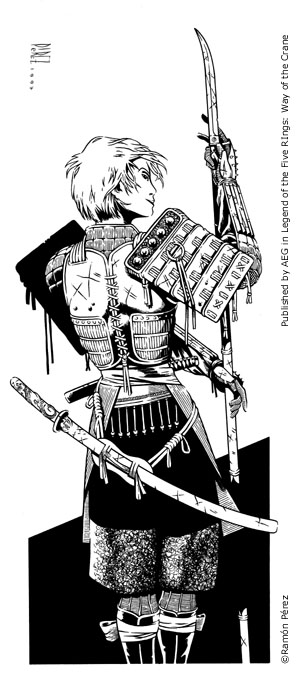 The Daidoji Bodyguard school was the primary school of the Daidoji family of the Crane Clan. Though the Daidoji Harriers were considered by some to be the most important school of the Daidoji, the yojimbo school provided the family with a public face so that the harriers could continue to train in secret. The Daidoji acted as the shadows of the court, gathering information for their charges and protecting them. [1] Daidoji yojimbo were trained to serve equally well in large groups as heavy infantry or individually as bodyguards. [2]
Daidoji Yojimbo Techniques
Edit
See also
Edit
References
Ad blocker interference detected!
Wikia is a free-to-use site that makes money from advertising. We have a modified experience for viewers using ad blockers

Wikia is not accessible if you've made further modifications. Remove the custom ad blocker rule(s) and the page will load as expected.