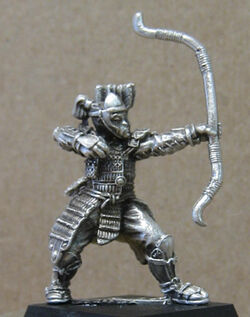 Crane Elite Archers were less organized than their counterparts from the other clans. When the enemy charged, they disappeared into the woodlands, using their instinctive knowledge of the land to defend them. [1]
See also
Edit
References
↑ Clan War: The Clans, p. 25
Ad blocker interference detected!
Wikia is a free-to-use site that makes money from advertising. We have a modified experience for viewers using ad blockers

Wikia is not accessible if you've made further modifications. Remove the custom ad blocker rule(s) and the page will load as expected.