Chikka-tek 
 
Born:
Unknown 
Died:
Unknown
People
Chikka-tek was a nezumi of the Grasping Paw Tribe.
Enlightenement
Edit
Chik'a'tek did not understand the concept of Enlightenment. To him, it was simply one more thing on which humans placed utterly nonsesical value, like the objects they treasured but never used. [1]
External Links
Edit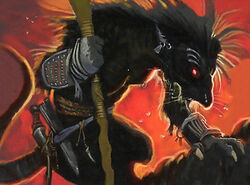 References
Ad blocker interference detected!
Wikia is a free-to-use site that makes money from advertising. We have a modified experience for viewers using ad blockers

Wikia is not accessible if you've made further modifications. Remove the custom ad blocker rule(s) and the page will load as expected.