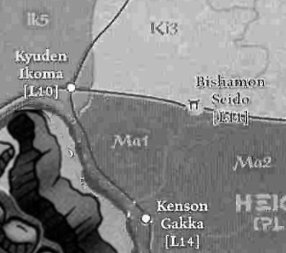 The Chuugen province (Ma1) was the westernmost province of the Matsu lands extending from the easternmost borders of the Scorpion territory, separated by the Three Sides River and the Spine of the World Mountains, to the westernmost borders of the Gakka province (Ma2), to the southernmost borders of Dairiki province (Ki3), being enveloped by the borders of Gunsho province (Ik5). [1]
Agriculture
Edit
Soybeans, sorghum, wheat, sugar beets, flax, cotton, sesame seeds, millet, and rice were all grown in abundant quantities. [2]
References
Ad blocker interference detected!
Wikia is a free-to-use site that makes money from advertising. We have a modified experience for viewers using ad blockers

Wikia is not accessible if you've made further modifications. Remove the custom ad blocker rule(s) and the page will load as expected.