Catapults were mechanical devices used to throw or hurl a projectile a great distance, used as siege engines. They were used by the Rokugani Crab Clan, [1] onboard the Imperial Barge, [2] the Yodotai Empire, [3] or even the Destroyers with living catapult-creatures. [4] Catapults took a long time to prepare in between firing. [5]
External Links
Edit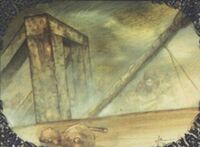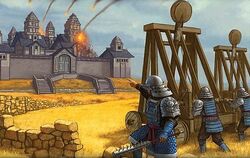 References
Ad blocker interference detected!
Wikia is a free-to-use site that makes money from advertising. We have a modified experience for viewers using ad blockers

Wikia is not accessible if you've made further modifications. Remove the custom ad blocker rule(s) and the page will load as expected.