Ad blocker interference detected!
Wikia is a free-to-use site that makes money from advertising. We have a modified experience for viewers using ad blockers

Wikia is not accessible if you've made further modifications. Remove the custom ad blocker rule(s) and the page will load as expected.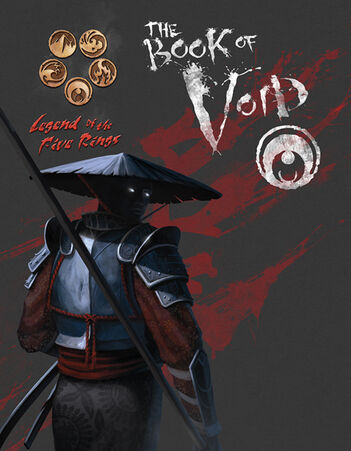 The Book of Void explores the Void element. The Book of Void is the fifth and final volume in a series of elemental sourcebooks for the Legend of the Five Rings Role-playing Game, books that explore the themes of the five elemental Rings.
Written by: Kevin Blake, Marie Brennan, Robert Denton, Chris Hand, Rob Hobart, Dave Laderoute, Maxime Lemaire, Seth Mason, Ryan Reese
Edited by: Robert Hobart
Art Director: Robert Hobart
Cover Design: Robert Denton
Cover Art: Aurelien Hubert
Layout: Robert Denton
Original Graphic Design: Edge Entertainment
Artists: Aaron Acevedo, Steve Argyle, Randy Asplund-Faith, Stefano Baldo, Stu Barnes, Jason Behnke, Hannah Boving, Dennis Calero, Sergio Camarena, Luis Nuez de Castro Torres, Brent Chumley, Miguel Coimbra, Conceptopolis, Storn Cook, Michael Dixon, John Donahue, Steve Ellis, Jason Engle, Anthony Fancisco, Shen Fei, Viktor Fetsch, Felipe Gaona, Joachim Gmoser, Gong Studios, Hector Herrera, Jon Hodgson, David Horne, Aurelien Hubert, Jonathan Hunt, Lisa Hunt, Llyn Hunter, Imaginary Friends Studios, Veronica Jones, Jason Juta, Dave Kendall, Heather V Kreiter, Kez L, Brandon Leach, April Lee, Diego Llorens, Jorge Matar, Patrick McEvoy, Aaron Miller, Johnathan Moore, Jonathan Morrel, Rebekah Norris, William O'Connor, Glen Osterberger, Chris Ostrowski, Immar Palomera, Ben Peck, Joshua Pinkas, Mark Poole, Erich Schreiner, Chris Seaman, Adam Shumpert, Lee Smith, Danielle Storey, Nikolay Stoyanov, Alberto Tavira, Wenjuinn, Mario Wibisono
Production Manager: David Lepore
Senior Brand Manager: Todd Rowland
Chief Executive Officer: John Zinser
Design Team: Shawn Carman, Robert Hobart
Head Playtester: Brian Bates
Playtesters: Team 1 (Dave Smith, Patrick Chen, Aien Elmi, Jason Kang, Ki Chang Kim, Roger Liang, Arthur Nguyen); Team 4 (Becca Hobart, Kevin Blake, Todd Stites, Daniel Briscoe); Team 6 (Timar Long, Erykah Fasset, Chad Kirby, Mike Brodu, Maxime Lemaire, Ray Rupp); Team 7 (Jason Shafer, Nathan Shafer, Matt Strout, Liza Strout, Joe White, Terry Moore, Eric Newlin); Team 8 (Edward Reynolds, Brebouillet Mathieu, David Whitney, Richard Whitney, Stuart Biggs, Robert Knight); Team 8b (Michael Hill, Shane Pheeney, Chaedy Ritherdon, Tarl Cowly); Team 8c (Thomas Atwood, Ryan Castilla, Henry Joiner, Brandon Woodmen); Team 17 (Tom Lewis, Jamie Kipp, Gavin O'Hearn, Shawn MacLean, John Taylor); Team 18 (Dave Laderoute, Mike Clark, Chris Talarico, Chris Masdea, Lee Vollum, Richard Hewitt, Bill Hrenchuck); Team 19 (Charles Caswell, Vincent Stantion, Eddie Sweeden, Chuck Sweeden, Justin Cross, Fox Whitworth); Team 20 (Matt Tyler, Timothy Hill, Stephen Mumford, Matthew Linkswiler, Paul Casagrande, Robert Zapf); Team 21 (James Freeman-Harris, Sarah Koz, David Wright, James Mosingo); Team 22 (Scott Shepard, Dawn Dalton, Andrew Doud, Justin Davidson, Jon Huskey, Trista Lillis); Team 23 (James Wagner, Kevin Pason, Ryan Bataglia, Chris Foster, Jim Friedman, Jason Whiston, Phil Jenicek, Dan Sulin, Izzy Lombardi-Friedman); Team 24 (Tony Love, Kassandra Mullin, Brian Tieken, Kimberly Wajer-Scott, Phillip Scott, Nicholas Love, Jerry Fleenor, Patrick Williams) Jim Friedman, Izzy Friedman, Jay Becknell, Mandy Spice
Table of Contents
Edit
Introduction (page 6)
Edit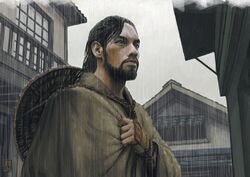 Chapter One: Void of War (Page 20)
Edit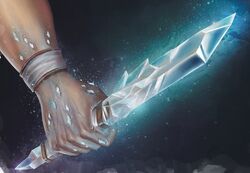 The Mind, the Void, & War: The Moment of Clarity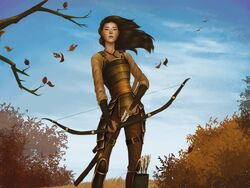 Mysteries and Enigmas of the Battlefield
Chapter Two: Void of Magic (Page 48)
Edit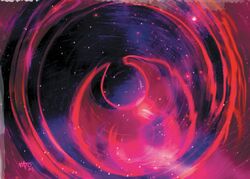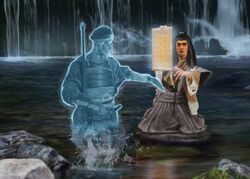 Chapter Three: Void of Peace (Page 80)
Edit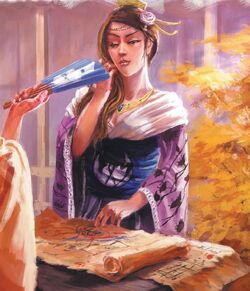 Fiction with Sasuke, a peasant boy who joined the Order of Ebisu, under the care of his sensei Keiji.
The Courtly Philosophy of Void

Groups Who Embrace the Void in Court
Courtly Organizations of the Void

Courts of the Void
Chapter Four: The Void Within (Page 98)
Edit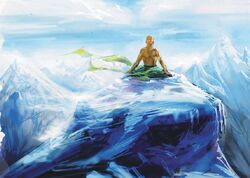 Chapter Five: The World is not the World (Page 114)
Edit
Fiction with the history of Karasu no Mura, founded by the peasant Karasu
The Natural World of the Void

Forges
Temple and Shrines
Castles
Natural Formations
Villages
Outposts

The Void in the World of Men
Creatures and Otherworldly Beings of Void

Denizens of the Heavens
Supernatural Beings Associated with Void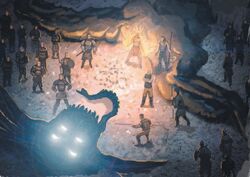 Shadowlands Creatures Associated with Void
Mundane Creatures of Void

Kwaidan: Stories and Studies of Strange Things
Chapter Six: Nazo Mori the Forest of Enigmas (Page 144)
Edit
The Curiosities of Nazo Mori

A Brief History of Nazo Mori
The Secret of the Ruins
The Villages of Nazo Mori
Minor Villages
Oddities Surrounding Nazo Mori
Secrets of the Forest

The Glade
The Lone Tower
The Den

The People of Nazo Mori
A Campaign for Nazo Mori: Madness of the Stars

Act One: Madness Rides the Wind
Act Two: Revelation Through Action
Act Three: Battle Within and Without
Conclusion
Adventure Seeds: The Game of One Hundred Tales
New Mechanics (Page 182)
Edit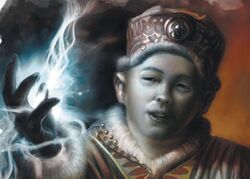 Chapter One: The Void of War
Chapter Two: The Void of Magic
Chapter Three: Void of Peace
Chapter Four: The Void Within
Chapter Five: The World is Not the World

Elemental Terrors of Void
Children of the Last Wish

Chapter Six: Nazo Mori
Index (Page 198)
Edit