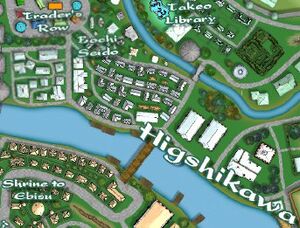 The Graveyard of Shrines was a mixture of shrines in the Higshikawa district of Otosan Uchi. The most prominent shrine there honored Suitengu, the Fortune of the Sea, and Isora, his wife, who was the patron of the Shore. [1]
References
↑ Otosan Uchi:Book 1, p. 29
Ad blocker interference detected!
Wikia is a free-to-use site that makes money from advertising. We have a modified experience for viewers using ad blockers

Wikia is not accessible if you've made further modifications. Remove the custom ad blocker rule(s) and the page will load as expected.