Bayushi Churai was a bushi of the Scorpion Clan.
Crab Techniques
Edit
Churai studied with the Kaiu, and learned siege tactics and castle warfare, [1] the time spent studying with them also gave him insights which led him to develop the Folding Leg technique. [2]
Demeanor
Edit
Churai was a deadly personal combatant, brilliant, driven, arrogant and selfish, confident of his talent and impatient with lesser men. Such behavior was noticable when, after saving a Dragon patrol from wild zokujin, he demanded a large tribute in return. [1]
Dojo of the Red Crane
Edit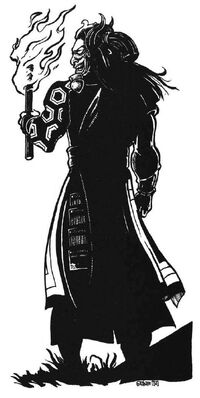 After the Dragon incident Churai was sent to stay within the Dojo of the Red Crane. He rose to became the Master sensei of the dojo. [1]
Missions
Edit
Churai sent Bayushi Yaro to take a blade owned by Ikoma Goro, and replace it with a forgery. [3]
External Links
Edit
References
Ad blocker interference detected!
Wikia is a free-to-use site that makes money from advertising. We have a modified experience for viewers using ad blockers

Wikia is not accessible if you've made further modifications. Remove the custom ad blocker rule(s) and the page will load as expected.