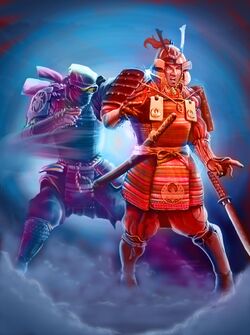 Atemi were precise unarmed strike against nerve centers. They were commonly taught among the Brotherhood of Shinsei, and often a component of some of their martial kiho. [1] Atemi often did no damage; most atemi were delivered by a single fingertip. Clever monks could use these techniques without initiating combat. Unfortunately, armor covered many of the vital nerve areas necessary for atemi. [2]
See also
Edit
External Links
Edit
References
Ad blocker interference detected!
Wikia is a free-to-use site that makes money from advertising. We have a modified experience for viewers using ad blockers

Wikia is not accessible if you've made further modifications. Remove the custom ad blocker rule(s) and the page will load as expected.