Asako Takakazu was a shugenja of the Phoenix Clan.
Opinion about Enlightenment
Edit
Takakazu understood the concept of Enlightenment from a theoretical standpoint, but could not embrace. As a shugenja, he understood the kami, and could qualify their abilities. Perhaps as he grew older he would begin to understand the need for the spirit as well as the mind, but for now, he continued to struggle. [1]
External Links
Edit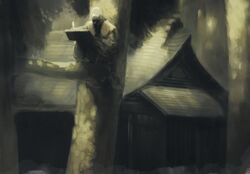 References
Ad blocker interference detected!
Wikia is a free-to-use site that makes money from advertising. We have a modified experience for viewers using ad blockers

Wikia is not accessible if you've made further modifications. Remove the custom ad blocker rule(s) and the page will load as expected.