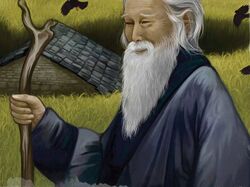 Akifumi was a monk and former ashigaru and bandit Lord.
The parents of Akifumi were killed by the Scorpion when he was a child. [1]
Bandit Lord
Edit
The monk known as Akifumi once was a bandit Lord, who plagued the unaligned lands of the Empire. He wore a terrific mask as a way to share his crime with the Scorpion. Emerald Magistrates hunted his gang down and forced him to flee wounded. He faked his own death placing the mask over a dead subordinate so the Empire would think him dead. [1]
Joining the Brotherhood
Edit
He reached a temple where the monks tended him back to health. Akifumi experienced a epiphany and fully joined the wisdom of Shinsei, where he loyally serviced for decades. [1]
The Wanderer
Edit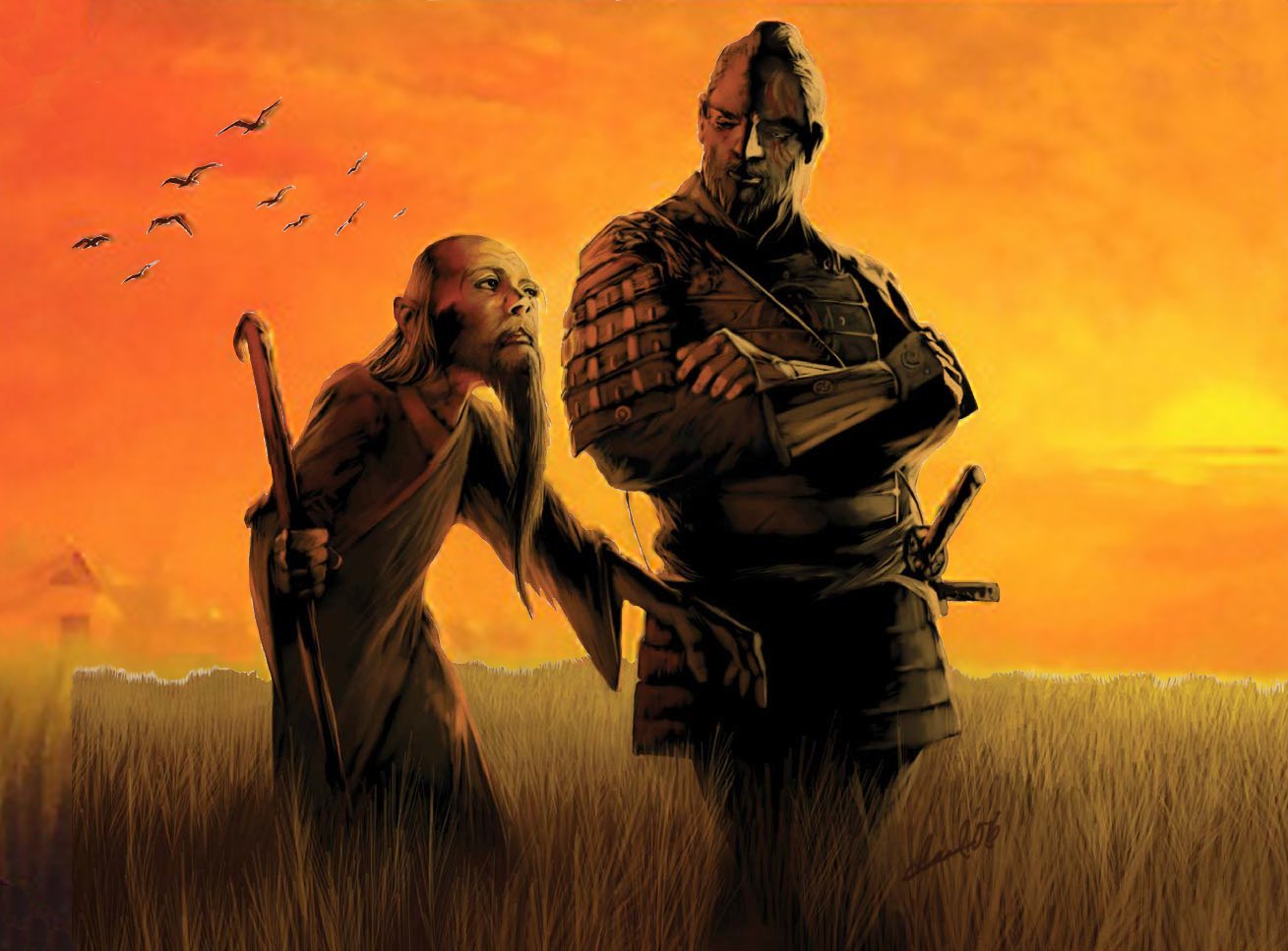 A man called the Wanderer came to see Akifumi. They spoke several days of philosphy and theology, showing interest in the matter of Enlightenment. Akifumi told he could reach his goal somewhere within the Shinomen Mori, and when the Wanderer departed he headed for the forest. [1] A rumor had led him into the forest, a rumor concerning an ancient shrine and a kenku sensei that held the secrets of enlightenment. [2]
See also
Edit
External Links
Edit
References
Ad blocker interference detected!
Wikia is a free-to-use site that makes money from advertising. We have a modified experience for viewers using ad blockers

Wikia is not accessible if you've made further modifications. Remove the custom ad blocker rule(s) and the page will load as expected.