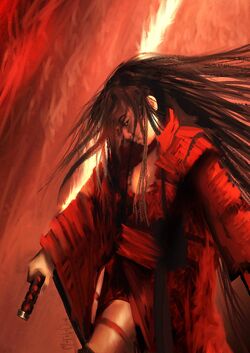 Agasha Tomioko was a water Shugenja of the Phoenix Clan and the commander of the fifth Imperial Legion for many years.
Jade Championship
Edit
In 1169 the Master of Fire Isawa Ochiai selected Tomioko as one of the Phoenix candidates in the Test of the Jade Champion. [1] She fought Asahina Nizomi, the bizarre son of Naka Tokei. During the duel Nizomi did not want to show his complete power, and conceded defeat. [2]
External Links
Edit
References
Ad blocker interference detected!
Wikia is a free-to-use site that makes money from advertising. We have a modified experience for viewers using ad blockers

Wikia is not accessible if you've made further modifications. Remove the custom ad blocker rule(s) and the page will load as expected.