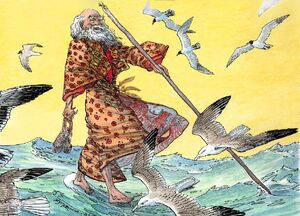 Agasha Shaku was a Phoenix Clan void shugenja.
Shaku was a very powerful Ishiken that had wandered the land for a very long time. Finding promesing candidates for training in the clan and the best hidden resources in all the provinces of the Phoenix. When the Council of Masters met he was often called on to report. [citation needed]
External Links
Edit
Ad blocker interference detected!
Wikia is a free-to-use site that makes money from advertising. We have a modified experience for viewers using ad blockers

Wikia is not accessible if you've made further modifications. Remove the custom ad blocker rule(s) and the page will load as expected.