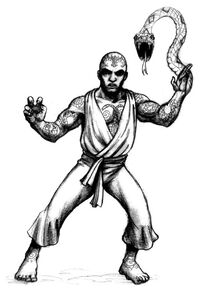 Agasha Fujita, born a Dragon, became a shugenja of the Phoenix Clan after the Agasha defection.
Agasha Defection
Edit
Born in the Dragon Clan, Fujita was one of the first Agasha of the Phoenix clan. He was an air shugenja who taught at Kyuden Agasha. [1]
Kenjutsu
Edit
Fujita was able to share his knowledge on kenjutsu to young samurai giving them a confidence and focus that aided them in dueling. [1]
War Against the Shadow
Edit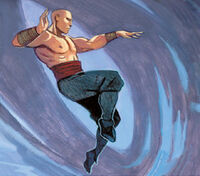 Fujita was an hero of the War Against Shadow. A small Phoenix village was named Fujita Mura to honor him. [2]
External Links
Edit
References
Ad blocker interference detected!
Wikia is a free-to-use site that makes money from advertising. We have a modified experience for viewers using ad blockers

Wikia is not accessible if you've made further modifications. Remove the custom ad blocker rule(s) and the page will load as expected.